Areas of Work:


ARCHITECTURAL DRAFTING/RENDERS
ANIMATION
PRODUCTION DESIGN & SET DESIGN
ART DIRECTION
BRANDING / REDESIGN
GRAPHIC DESIGN
WEBSITE DESIGN
MODELING/EDITORIALS
LOGO AND STARTER PAGES
NFTs
FILM/TV
MUSIC VIDEOS
BACKGROUND:
KHAIRI X , Newark, NJ born Black Renaissance Designer. With a background in architecture, his practice includes 3D design, illustration, graphic design, digital modeling, interior design, and animation. Khairi's work is focused on legacy and nostalgia. With his references from history, architectural principles and nostalgic youthhood, he tells the story of what results of 10,000 hours look like what can happen when an artist loses doubt and believe's in their ability.
BIO:

KHAIRI X, LLC. a registered design LLC, is a single member LLC operated and ran by Khairi Reynolds.

KHAIRI⦻ specializing in but is not limited to; architectural design, production design, art direction, interior design, graphic design, set design, prop design, metaverse development and 3D design.


The aspirations is to work with creative, culturally interested people and businesses.
BRANDS & CORPORATIONS I'VE WORKED WITH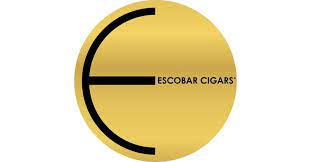 ---
MEANING OF THE EMBLEM (THE EXO)
⦻
X + O
Ephemeral
The idea and the exectution = result
results , for the good or bad is life
X
---
⚔️(X) has always been
for example, how to seek and strive for greatness through all aspects of life. Everything that I believe in and everything that I stamp my name onto I want to hold to a certain caliber
❌(X) marks the spot. How to stay focused on tangible goals whilst striving for a better future. X marks the spot, the spot in which two parties collide and greatness occurs. I believe that in collaboration the best and brightest ideas come to life regardless of the field it's in.
🛠(X) To build a future that has not been done before to be limitless in design.
☠️(X) sounds the unknown. To start a new but commemorate my role in history and continue the tradition before me.
0

---
0 is the is the mark of completion.
For me 0 is to complete the full circle, to complete whatever task in front of you to the highest regard. I think one of my biggest drawbacks I observed exemplified and expanded during my architectural learning career which caused me to criticize myself over and over again was which idea do I see through to the end.
Finalizing something to the end, as an artist you always want to continue working on something, but I've discovered to mark something as complete is not the end, as it lives on through its existence with the world, how it interacts and connects with all its surrounds. Just as in my professionalism and like architecture I can apply this to everything.
.